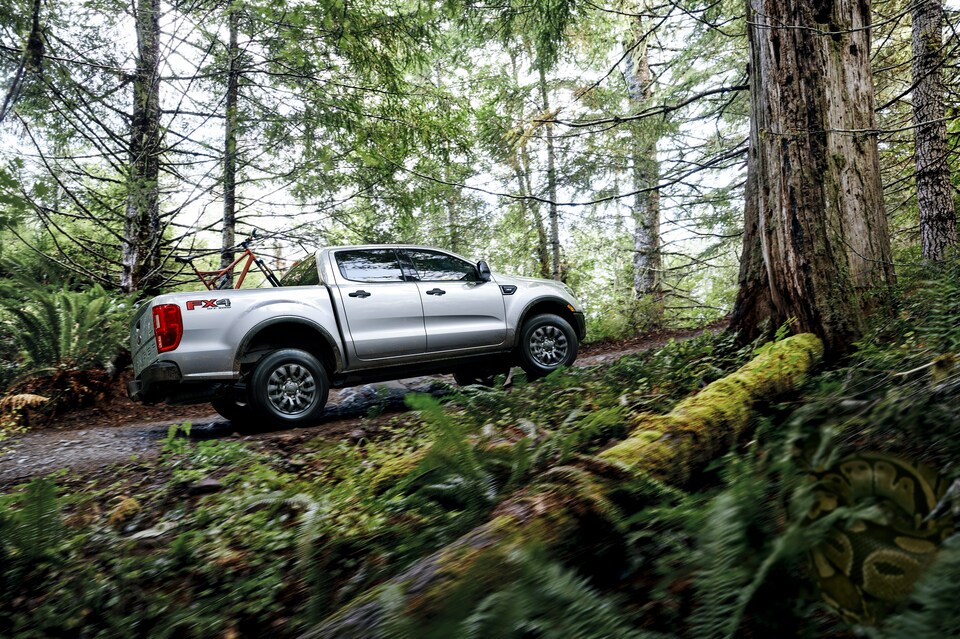 See What the New Ford Ranger has to Offer at Jim Schmidt in Hicksville, OH
If you're looking for style and comfort in a pickup truck, then consider the Ford Ranger. With a new Splash trim package that you can see while at Jim Schmidt Ford and several other features that make the truck stand out from those of a similar size, you're sure to turn heads on the road in Auburn, IN. Black 18-inch wheels, detailed graphics, and glossy trim are some of the new trim package's features.
Power
Even though there's only one powertrain option available with the Ranger, it's pretty intense, as you'll find a 2.3-liter engine under the hood. There's also a turbocharged engine utilizing the latest technology, so there's as little lag as possible while driving near Paulding, OH.
You'll get about 270 horsepower from the Ranger and a towing capacity of 3,500 pounds, making it an ideal truck for pulling small pieces of equipment that won't completely fit in the vehicle's bed. If you plan on taking the truck off-roading near Butler, IN, you'll enjoy the 4x2 rear-wheel drive that's standard and the 4x4 option that's available with most trims.
Design
The exterior of the Ranger is sleek while utilizing a few of the classic details with a modern touch. It features the rugged appearance that you desire from a truck and elegant curves to make the truck stand out around New Haven, IN. When you're inside the Ranger, you'll sit in comfortable seats that offer the lumbar support you need for long trips around Hicksville, OH.
Features
Ford Sync 3 is a feature that comes with some of the higher trims. You'll have access to voice-activated technology features and a navigation system that features precise map details. The Ranger includes multiple USB ports and Co-Pilot 360 so that you're as safe as possible while driving.