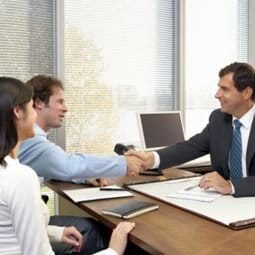 Financing your next vehicle doesn't have to be a headache. With Jim Schmidt Ford, you can walk into our finance office and step out with a great deal that fits your budget. We're designed to help hard-working people like you find the vehicle you need without the hassle.
Easy Financing with Jim Schmidt Ford
The first step is finding the vehicle you want. You can browse our full inventory of new and used vehicles you'd love to drive around in Hicksville. After you make your selection, one of our friendly finance associates will work diligently to find the best rates for your budget.
Our relationship with various lending institutions will give you a great chance of finding a good deal. If you'd rather find a lease term for your option, we have no problem switching gears for you. We'll provide you with flexible terms and conditions for your lease-and more times than not, it will decrease your monthly payment.
Incentives
Many of our new inventory options come with Ford incentives. If you're looking for a Ford Bronco Sport SUV or a Ford Mustang Coupe, we have multiple incentives offers to keep more money in your pocket. To check out our full list of incentivized vehicles, visit our new inventory tab and select the Ford Incentives dropdown.
Or, if a used vehicle would suit your needs better, you can browse our high-quality options. We have excellent choices for your Hicksville commutes.
Make Jim Schmidt Ford Your Place to Shop
Quality vehicle options and an easy financing process helps make our dealership a great selection in Hicksville. Are you ready to save money without cutting your vehicle's quality? Stop by today and let us know how we can help you get into the driver's seat of your next vehicle.