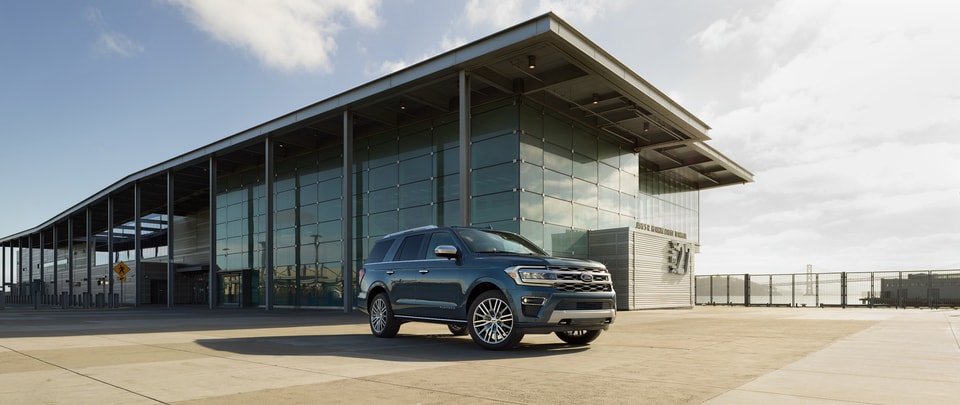 The New Ford Expedition Is Built to Perform for Hicksville, OH Area Drivers
The latest Ford Expedition models provided by the Jim Schmidt Ford Inc. team give drivers around Paulding, OH brawny powertrain configuration options for better road performance, spacious interior cabin areas for increased functionality and easy-to-use technology systems for versatility and convenience.
You're sure to appreciate the multipurpose Ford Expedition. Excellent fuel efficiency and a towing capacity maximum of 9,300 pounds when properly equipped ensures that drivers get a lot of value from this three-row SUV.
Benefits of the Latest Ford Expedition
The Ford Expedition provides New Haven, IN drivers with easy steering despite its large size. Furthermore, available four-wheel drive ensures that drivers have more adaptive handling if they are traveling around the greater Auburn, IN area during colder seasons.
A bevy of driver assistance systems including standard blind spot monitoring, rearview camera surveillance, and lane keeping assistance also help drivers while traveling. Regardless of what powertrain configuration you decide to opt for, drivers can expect deft maneuvering, swift acceleration, and smooth transitions with our latest Ford Expedition SUVs.
Contacting the Jim Schmidt Ford Inc. Team Today
Our Ford Expedition inventory features many different options for Butler, IN drivers, which is why we encourage you to contact our team to arrange a test drive. This is a great chance for you to explore the features for yourself and see if it fits your needs.
For example, if you are a driver that frequently travels around the area and enjoys off-roading, a higher trim model such as the Ford Expedition Timberline or certain available features like four-wheel drive may work better for you specifically.
Our team is available to help drivers navigate the inventory and gain a better understanding of the options available to them.